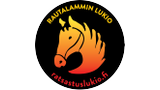 Rautalampi High School
Alavantie 1, 77700 Rautalampi
Overview
You can combine riding and high school studies. Riding is free of charge (19 riding and horsemanship theory courses). The school is well-known for its theatrical production. We have a warm and welcoming atmosphere. The most of our students come to our school from outside Rautalampi, all parts of Finland.  So we know well, how to support a young person moving first time into their own home.
It depends on the season. Winter is snowy, dark, and cold (-20C to 0C), but summer is warm and there's 24/7 daylight for over two months in June and July (+15 - +25C).
Distances from:
Kuopio 75 km
Jyväskylä 95 km
Helsinki 350 km
Kuopio Airport 85 km
Jyväskylä Airport 85 km
Suonenjoki Railway Station 18 km
Distances from:
gym 0 m (at school)
grocery store 100m
restaurant 300 m (many others too)
municipal hall 300 m
health care center and dentist 400 m
barber 500 m
beach 600 m (there are many of these because lakes surround Rautalampi)
vet 600 m
frisbee golf course 600 m
bank 650 m
pharmacy 700 m 
skate ramp 700 m
ice rink 1 km (in winter)
tennis court 1 km (tennis rackets can be borrowed from the library for free)
library 1.3 km
swimming hall 1.3 km
riding school 1.4 km
Southern Konnevesi National Park 12 km
Requirement
Entrance Interview
Motivation Video
Motivation Letter
Study line: General high school studies and riding studies
8 optional courses of riding (22 hours = one course). You don't need previous riding experience. You can start with us. 
9 optional courses of horsemanship theory courses (18 x 75 min. = one course) including horse feeding, - health care, - training, etc.
7 optional theater courses. You can act, sing, mask, make sets, etc. whatever You want.
Expenses
Free: tuition, laptop, lunch, learning materials, textbook, e-learning environment, student healthcare, tutor, study counseling, library, riding, gym
285 € / month. Sauna for an extra cost.
Accommodation
A guesthouse. Every student has a room of their own. The kitchen and bathrooms are shared. The host of the guesthouse lives in the same building. It's also possible to book a sauna for an extra cost.
Map: https://goo.gl/maps/ihQwSWGuEcBMVvTR8
guesthouse`s website: https://majatalorautalampi.fi/fi_FI
The school is in charge of providing students with accommodation
Since there's a cultural difference, please make sure students can live with someone at the beginning phase rather than alone as well as they are separated according to their gender.
Other
We have shorter projects such as NordPlus Jr and Erasmus + for an exchange program
Our students go on to all Finnish universities.
Cooperate: University of Eastern Finland
We have a special education teacher, study counselor, support teaching, tutor students, school social worker, school nurse, and three tiers of support: general, intensified, and special.
We organize orientation day, tutor students, and student events to help international students
You are warmly welcome to Rautalampi high school if You are motivated to study and ready to speak Finnish. Our high school has very friendly teachers and students and it`s located in the middle of beautiful nature. Submit your application and video and let's get to know each other.
Search and apply!
Departments
Rautalampi High School

Rautalampi