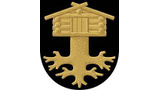 Savukoski High School
Sauherrantie 23 98800 SAVUKOSKI, Finland
Overview

Savukoski High School (Savukosken lukio) is a small upper secondary school in the municipality of Savukoski, located in the northeast of Finnish Lapland. Savukoski is large in area but small in terms of population. There are 12 times more reindeer than people in this sparsely populated municipality of about 1000 inhabitants. Reindeer husbandry plays an important part in the lives of many families.
Owing to the location of the municipality of Savukoski in the Arctic region north of the Arctic Circle, the temperatures vary from +15 to +25 degrees Celsius in summer, and from 0 to -30 degrees Celsius in winter. There is usually a lot of snow in winter, approximately 50-100 centimeters.
The nearest larger municipalities are Salla, Kemijärvi, and Sodankylä, all of which are located about 90 km from Savukoski. It is about 175 km from Savukoski to Rovaniemi, 380 km to Oulu, and 1000 km to Helsinki. The nearest railway station is in Kemijärvi and the nearest airport is in Rovaniemi.
Passengers traveling by train or plane can use public transport from Kemijärvi or Rovaniemi to get to the center of Savukoski, where Savukoski High School is situated. All the services, e.g. students' apartments, health care center, pharmacy, restaurant, bus station, and gym, are within walking distance.
Savukoski High School has about 20 students, most of whom are international students. Because of the small number of students, the study groups are also very small, which makes it possible to offer individual guidance and assistance to every student. 
Savukoski High School offers students a range of optional courses in many subjects. We are starting cooperation with other European high schools this school year. The University of Helsinki has a research station, focusing on environmental studies, north of Savukoski. The students of Savukoski High School have visited the research station a few times already and have thus been given the opportunity to take part in the research.

Savukoski is a peaceful, small village, where you can focus on your studies and enjoy the great outdoors in your free time.
Requirements
No GPA requirement
Entrance Interview
Motivation video in Finnish
Study line - General line
Expenses
The student housing is free of charge.
Savukoski High School offers free tuition, laptop, lunch during school days, learning materials, textbooks, an e-learning environment, and student healthcare for all the students.
Accommodation

The students live in two-bedroom or three-bedroom apartments near the school. They share a room with a roommate. There is a kitchen and a bathroom in the apartment. The grocery store is about 700 meters from the high school.
Search and apply!
Departments
Savukoski High School

Savukoski