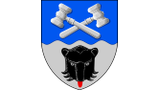 Kauhajoki High School
Puistotie 8, 61800 Kauhajoki
Overview

Kauhajoen Lukio, an upper secondary school,  has 136 students and 20 teachers. The school is big enough to offer a variety of courses or study units and small enough for the students and teachers to get to know each other well. 
Kauhajoen Lukio offers a lot of possibilities for our students to develop their international competence. Internationality diversifies the students' experiences and broadens their perception of the world. International competence is built through various school subjects as well as through various projects. We have a lot of Erasmus cooperation with mostly EU member countries. We have a lot of STEM courses as well.
Kauhajoen Lukio is situated very near to services. The health care center is about 350 meters away, and the bus station is about 600 meters away. Restaurants and cafes are quite near also and the library is next to our school. 
We have four seasons in Finland. Winter can be quite cold (average temperatures being below 0 degrees Celsius). Spring temperatures are moderate (on average + 0 to +10 degrees Celsius). Summer temperatures vary from +20 to +30 degrees Celsius the average being above 15 degrees and autumn temperatures vary between +10 to 0 degrees.
Location: Kauhajoen School is 55 km to Seinäjoki - 165 km to Tampere - 100 km to Vaasa - 355 km to Helsinki.
Requirements
- No GPA requirement
- Entrance Interview
- Motivation video in Finnish
Study line: General study line and sports line (liikuntalinja).
- Additional sports for athletes. This program consists of two training lessons twice a week that focus on different sectors. 
Expenses
The rent varies according to the size and location of the apartments. They are typically between 400 to 500 euros per apartment. The students pay half the rent if they share an apartment. In addition, they pay for electricity and maybe water. 
Free: tuition, laptop, lunch, learning materials, textbooks, e-learning environment, student healthcare, tutor for international students.
Food: the cost varies according to each individual's tastes. Put aside about 200 euros per month for breakfast and dinner expenses. The students get a free and warm school lunch every school day. 
Accommodation
Two-bedroom apartments are shared with a roommate near the school. 
Other
Kauhajoen lukio has Erasmus+ accreditation for the years 2021 - 2027. We arrange on average three exchanges per year for our students (about 10 students per exchange) and there is a possibility of short or long-term exchanges for individual students.
- We offer remedial instruction lessons for students who have gaps in their knowledge due to illness for example. We also consult parents if there are bigger problems to face. We also offer special education for those in need.
- We have an orientation day for all new students. The student body organizes events for students as well as youth workers.
Search and apply!
Departments
Kauhajoen lukio

Kauhajoki